Redeemer Church's philosophy of leadership is based on the New Testament's instructions for church leadership. We believe the Lord has instructed His church to have a plurality of qualified men to shepherd the flock of God.
Doctrinal Responsibility of the Elders of Redeemer Church
It shall be the responsibility of the elders to oversee the teaching ministry and doctrinal influences within the fellowship of believers in both formal and informal settings. They will insure the consistent and continual teaching of these articles of faith and defend the flock from false teachers and divisive persons who contradict this statement of faith. They are also responsible to insure no one teaches anything contrary to this doctrine in the pulpit, in any Bible class, or ministry of Redeemer Church (Titus 1:9-11; Acts 20:28-32).
---
Ryan Limbaugh, Elder/Pastor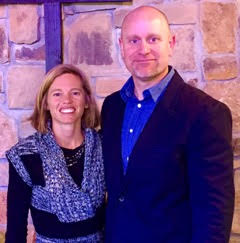 Before starting Redeemer Church in June 2012 as a pastor-on-mission, I served as an elder and pastor at Anniston Bible Church for 5 years. Prior to coming to ABC I was trained for pastoral and preaching ministry at The Master's Seminary in Sun Valley, California, where I received my Master of Divinity degree. I am also a graduate of Huntingdon College (in Montgomery, AL), Central Alabama Community College (in Alexander City, AL), and Childersburg High School. As a former high school and college athlete, I served on staff with the Fellowship of Christian Athletes for seven years in Anniston, AL and Los Angeles, CA.
I married way out of my league when I took Jamie to be my wife in 1997. We very much enjoy the adventure of marriage and are grateful to God for His many kindnesses toward us. We have three sons – Carson, Cody, & Adam. They are precious gifts from the Lord. As a family we love hosting people at our house, spending time outside, and exploring new places where wecan see the glory and grandeur of God. Our goal for ministry is the same as the purpose of Redeemer Church: to pursue the Glory of God and the joy of all people through worship, fellowship, discipleship, and mission.
When I am not directly engaged in Gospel ministry I enjoy hanging out with my family, exercising with friends, hiking, biking, camping, and reading. Some of my favorite books are: Desiring God by John Piper, The Murder of Jesus by John MacArthur, Evangelism and the Sovereignty of God by J. I. Packer, Tell the Truth by Will Metzger, Instruments in the Redeemer's Hands by Paul David Tripp, Shepherding a Child's Heart by Ted Tripp, Religious Affections by Jonathan Edwards, The Glory of Christ by John Owen, and The Reformed Pastor by Richard Baxter.
Follow me on Twitter or Facebook.
Phil Moser, Elder, Worship Pastor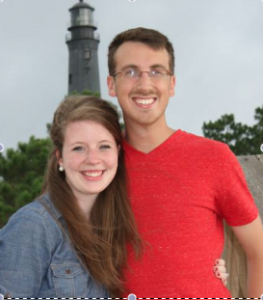 Though I never would have labeled myself as such growing up in Maryland, I am definitely a "yankee" in Oxford, Alabama! While receiving training for pastoral ministry at Moody Bible Institute in Chicago, I met my lovely wife Candace. We have been married for over three years and are expecting our first child in Spring of 2015. The Lord led us from Chicago back to her hometown, where he has blessed me with the opportunity to shepherd Redeemer Church in Gospel-centered worship.
I have been leading corporate worship in one way or another since I first picked up the guitar (and am thankful to those who suffered through my poor guitar playing those first few years!). During my first year in Chicago, my pastor took the time to teach Candace and me how to think theologically and pastorally about worship leading. I am thankful for his initiative in our lives, and continually strive to lead corporate worship that is saturated with Gospel truth and engages both the heart and mind.
Besides leading corporate worship, I love to preach and teach God's Word, and to carry out administrative responsibilities in the church. In my free time, I enjoy spending time with family and friends at coffee shops, playing Monopoly and Scrabble, and reading anything and everything from John Piper, Don Carson, or Tim Keller. Oh, and from September through January it won't take long to figure out that I am quite a fan of the Washington Redskins and Florida Gators!
Ben Brown, Elder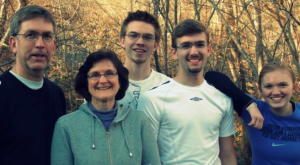 Ben has been an elder since December 2013. He and his wife Mary have three grown children, Adam, Daniel, and Elizabeth. Originally from Jasper, Alabama, Ben is a graduate of Auburn University and a local pharmacist. His gifts include biblical counseling and serving others. When Ben is not at work or at church, you may find him in the garden, in the woods, or at their farm.
Wayne Acheson, Deacon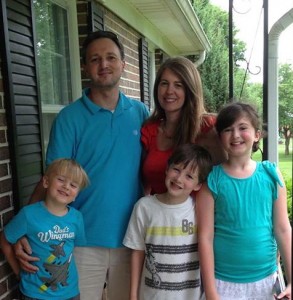 Wayne has been a deacon since August 2012. He and his wife Rebekah have three children (Leila, Braden, and Seth). Wayne grew up in Ontario, Canada, but migrated south and ultimately graduated from Jacksonville State University. Wayne has the gifts of mercy and administration; he and Rebekah oversee Redeemer's children's ministry. Wayne enjoys board games, strategy games, yard games, and Alabama football games!
Joey Boyd, Deacon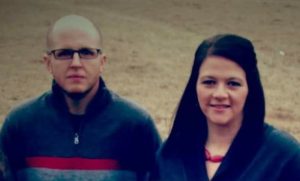 Joey has been a deacon since 2015. He and his wife Marsha have five children (Wes, Brodie, Riley, Jameson, and Josie). Joey grew up in the Oxford area and he and Marsha were high-school sweethearts. He has the gifts of mercy, administration, and preaching.
David Cobb, Deacon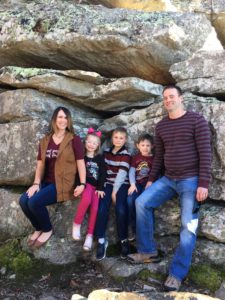 David has been a deacon since January of 2018. He and his wife Misty have three children (Nathan, Charis, and Jonas).